Join For Free and Get Notified of New Chapters!

Are you enjoying a great story and want to get an alert or email when a new chapter is posted? Join now for free and follow your favorite stories and authors!  You can even choose to get daily or weekly digest emails instead of getting flooded with an email for each story you follow. 

 

Headstall's Reflections - 63. Chapter 63 Heroes
For those who fought... in their honor, let's make sure we don't repeat the past....
Heroes
Cold slimy mud
And the taste of dirt
Acrid stench of
Choking smoke
And blood iron
Deafening booms
Blinding flashes
Relentless gunfire
And frightened faces
On both sides
On both sides
On both sides
Solitary limbs
Amid arcs and pools
Of life's blood
Sticky warmth turning cold
Final screams
Of friends and enemies
Sheer chaos
And absolute madness
A man-made hell
On Earth
War is ugly
Brutal and final
Unforgiving
But young men and women
The cream of the crop
Do not yield
With determination
Valor
Sacrifice
And thoughts of home
Clutched photos
In dying hands
They forge on
Knowing what they do
And why they do it
Heroes in life
And heroes in death
We will never forget
*
Thank you to those who've served. On a personal note, thank you to my many uncles, all gone now, but not forgotten, and thank you to my stepfather.
Copyright © 2017 Headstall; All Rights Reserved.
6

7
Story Discussion Topic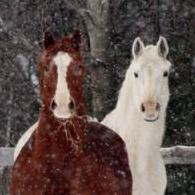 Open Club · 83 members · Last active
A fan club for Headstall to chat about his stories as well as home to CoTT House of Cards Chat Topic
---
Chapter Comments
Newsletter

You probably have a crazy and hectic schedule and find it hard to keep up with everything going on.  We get it, because we feel it too.  Signing up here is a great way to keep in touch and find something relaxing to read when you get a few moments to spare.

Sign Up