Join For Free and Get Notified of New Chapters!

Are you enjoying a great story and want to get an alert or email when a new chapter is posted? Join now for free and follow your favorite stories and authors!  You can even choose to get daily or weekly digest emails instead of getting flooded with an email for each story you follow. 

 

Headstall's Reflections - 6. Chapter 6-Prompt 4 and 5- Running and Flying
Poetry prompt 4- Meter 1, and Poetry prompt 5- Rhymes and couplets- ten syllables per line...
I woke up with this one, about fears, reassurance, and my run in the sun.
Headstall's Reflections
Chapter 6- Running and Flying
Beginning my stride with a cluttered mind
I trust pumping blood will help me unwind
I want and I ache, I cry and I crave
There are times in life we have to be brave
Glory of sunshine warms my upturned face
While running takes me to a special place
I can feel your touch when I close my eyes
Couldn't forget it in ten thousand tries
A pounding rhythm soothes my crushing need
To hold you I would push till my feet bleed
The trilling of birdsong invades the air
I search high for the source but none is there
They are likely calling their one true love
A soul-piercing sound arrives from above
And two winged creatures appear side by side
Such a joy to watch as they dive and glide
Separation for a moment or two
Maneuvers over they begin anew
Solitary man I may be today
But tonight we'll join in our special way
No, it may not be our preferred ideal
But all that matters is the love we feel
No longer alone as I end my run
I feel you sharing the warmth of my sun
Tonight we'll fly like swallows in the sky
Dipping and diving till we say good bye
Tomorrow will be another today
It's a choice we've made to survive this way
What we have now is such a special thing
Let's not dwell on what the future may bring
I've learned life is never just black and white
Trust me, I'm not giving up the good fight
Though distance between us might mean our end
That's not the message I'm trying to send
Each day I rejoice in the night before
I'm with you, love, for as long as we soar
There are always hurdles... and choices. My thanks to Poetry for the release, and running, for the peace....
Copyright © 2017 Headstall; All Rights Reserved.
13
Story Discussion Topic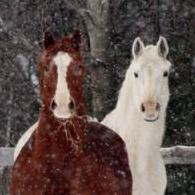 Open Club · 81 members · Last active
A fan club for Headstall to chat about his stories as well as home to CoTT House of Cards Chat Topic
---
Chapter Comments
Newsletter

You probably have a crazy and hectic schedule and find it hard to keep up with everything going on.  We get it, because we feel it too.  Signing up here is a great way to keep in touch and find something relaxing to read when you get a few moments to spare.

Sign Up