Join For Free and Get Notified of New Chapters!

Are you enjoying a great story and want to get an alert or email when a new chapter is posted? Join now for free and follow your favorite stories and authors!  You can even choose to get daily or weekly digest emails instead of getting flooded with an email for each story you follow. 

 

Headstall's Reflections - 26. Chapter 26 I Found My Calling
Headstall's Reflections
Chapter 26 I Found My Calling
As a writer I admit that I seek approval
While inviting a personal kind of perusal
Accepting verdicts from readers refusal
Combing for words that require removal
I embrace the uncertainty that I must face
The constant struggle to learn my place
Working at attempting to leave not a trace
Of supreme effort given to weave my lace
Is it audacious to desire my verses heard?
That I crave attention like a singing bird
For the notes I leave in my written word
Vowels to me are like numbers to a nerd
When I release my visions into this world
A hidden piece of me becomes unfurled
Like a discus thrown or a javelin hurled
My flight completes like an oyster pearled
May I also admit to feeling some dejection
When something I create receives rejection
But that's the risk and I have no objection
Hold on a second, just one more correction
Whoops, another, upon further reflection
As I labor to make that intimate connection
Hoping never to choose the wrong direction
Dialogue containing just the right inflection
Hard to be content with lessons I've learned
Always in fear of created characters spurned
In days of old how many pages were burned
In the pursuit of telling great stories yearned
So a writer I've become, through and through
Capable of speaking with a voice I never knew
Sitting here certain no matter what else I do
I won't stop sharing my imagination with you
Thank you for reading, and caring for what I share....
Copyright © 2017 Headstall; All Rights Reserved.
11
Story Discussion Topic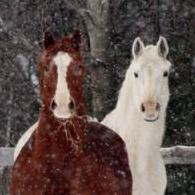 Open Club · 75 members · Last active
A fan club for Headstall to chat about his stories as well as home to CoTT House of Cards Chat Topic
---
Chapter Comments
Newsletter

You probably have a crazy and hectic schedule and find it hard to keep up with everything going on.  We get it, because we feel it too.  Signing up here is a great way to keep in touch and find something relaxing to read when you get a few moments to spare.

Sign Up