Join For Free and Get Notified of New Chapters!

Are you enjoying a great story and want to get an alert or email when a new chapter is posted? Join now for free and follow your favorite stories and authors!  You can even choose to get daily or weekly digest emails instead of getting flooded with an email for each story you follow. 

 

Headstall's Reflections - 47. Ramblings of a Mad Man
The world is a scary place. I hope my poem offends no one, but if it does, so be it.
Headstall's Reflections
Chapter 47 Ramblings of a Mad Man
Darkness in sunlight
Waging a war
Don't want to acknowledge
Its kick to my core
Actions speak stronger
But words can still burn
Another life lesson
We all have to relearn
A world filled with wonder
Condensed with a slight
Multiplied by thousands
Those cuts take their bite
My life has been colored
And the brightness dimmed
Our atrocities viewed
Through orbs red-rimmed
My fellow man fails
At so many things
Disheartening, yes
The truth of it stings
Still I rise up
And hope for the day
To show me enlightenment
And not feet of clay
The facades we face
Don't adequately conceal
How shallow our dreams
And sentiments not real
All I can hope for
Is to continue to care
And pray brutality that abounds
Will one day be rare
We get only one life
And that seems such a shame
For it takes quite a lifetime
To recognize our own blame
How would we handle
Being given another chance
Would we repeat our mistakes
Or change the steps to our dance
Ugly is ugly
Not matter how much it's spun
Lies are not truth
And integrity's not won
Rose-colored glasses
Lay broke on the floor
This world is a mess
And religion's a whore
Used as an excuse
For hatred and devision
Bought with children's blood
To pay for history's revision
Lest we forget
The price has already been paid
Yet we choose not to learn
From mistakes we have made
The cycle continues
But the stakes are now higher
We are selling our souls
And we're perched on a wire
Is there anyone to lead us
Back from this brink
Fuck Facebook and twitter
I need a drink
Thanks for reading. My own personal view is that people are the same everywhere. If left to our own devices, and not ruled by institutions and madmen, the world would be a different place. It's hard to stay positive, but I'm trying. Sorry, if I sound preachy, but I feel our world's pain... its cries can be heard if we care to listen.
Copyright © 2017 Headstall; All Rights Reserved.
15
Story Discussion Topic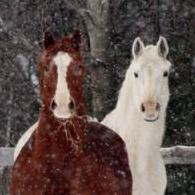 Open Club · 75 members · Last active
A fan club for Headstall to chat about his stories as well as home to CoTT House of Cards Chat Topic
---
Chapter Comments
Newsletter

You probably have a crazy and hectic schedule and find it hard to keep up with everything going on.  We get it, because we feel it too.  Signing up here is a great way to keep in touch and find something relaxing to read when you get a few moments to spare.

Sign Up