Join For Free and Get Notified of New Chapters!

Are you enjoying a great story and want to get an alert or email when a new chapter is posted? Join now for free and follow your favorite stories and authors!  You can even choose to get daily or weekly digest emails instead of getting flooded with an email for each story you follow. 

 

Headstall's Reflections - 80. Chapter 80 Sea of Candles
A little bit of venting, and reflection. This pandemic is a difficult thing to maneuver.
                                                                                                                                                                                         ***
Sea of Candles
I used to see a sea of candles
Spread out, flames flickering high
Lighting darkness and giving hope
But now I am watching them die
Options, chances, and mysteries
Spread out for me to explore
Love and purpose abounded
But alas, abundance no more
My old senses squint to find them
These weak, tiny beacons of light
Led by the hiss as they sputter
Their light no longer white
I used to see a sea of dreams
Never considering their expiration
For blind youth cloaks our limitations
Imposed by time's duration
The path forward becomes a maze
Where mistakes are oft compounded
Each regret snuffs out a marker
Leaving this traveler confounded
Yet, I'm a determined man by nature
And as long as a single flare burns
I'll eke my way through this spotty veil
And search for what my heart yearns
Too Much Time
Alone with my own thoughts
Was always a treasured gift
Walking in peaceful solitude
A way for mood to lift
Alas, not so anymore
As I writhe in a state of strife
Wishing for squealing chaos
To disrupt my lonely life
My brain gets lost in circles
Alighting on things morose
Like living out my 'Golden Years'
With no option to be verbose
Early March was my last hug
And yes I know I'm whining
But at least I have my dog
Guess that's my 'Silver Lining'
A message to all leaders
Who have wasted TOO MUCH TIME
Get off your big fat asses
What you're doing is a CRIME
*
Thanks for reading. Share your thoughts and experience if you wish. Ups and downs are a part of life. I can handle the aging, but coupled with the pandemic, I admit my bad days are more numerous. Stay safe and be well... cheers!
Copyright © 2017 Headstall; All Rights Reserved.
12
Story Discussion Topic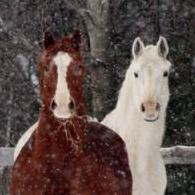 Open Club · 81 members · Last active
A fan club for Headstall to chat about his stories as well as home to CoTT House of Cards Chat Topic
---
Chapter Comments
Newsletter

You probably have a crazy and hectic schedule and find it hard to keep up with everything going on.  We get it, because we feel it too.  Signing up here is a great way to keep in touch and find something relaxing to read when you get a few moments to spare.

Sign Up