Join For Free and Get Notified of New Chapters!

Are you enjoying a great story and want to get an alert or email when a new chapter is posted? Join now for free and follow your favorite stories and authors!  You can even choose to get daily or weekly digest emails instead of getting flooded with an email for each story you follow. 

 
Headstall's Reflections - 10. Chapter 10- Prompt 5- Rhyming Couplets- Climbing Out
Headstall's Reflections
Chapter 10- Climbing Out
The ache of my soul comes not from pain
But from desperation when my spirits wane
Buried voices cry out to me
I reject them all for their memory
Malaise is something I've dabbled in
Held at bay by my need to win
Emptiness grows and I make my stand
Though I'm frightened to dive for fear I won't land
Out, damned rot, I gave you my all
Yet you back away when I start to fall
Alone in our prison we sometimes are
It's not only our surface we tend to mar
I hunt for something I cannot see
The minutiae of life is swallowing me
To count on others doesn't always make sense
Sanity requires I maintain my own fence
Right foot, left foot, don't look back
Enough time there, let it fade to black
I guess 'happy' will be for another day.
Copyright © 2017 Headstall; All Rights Reserved.
10
Story Discussion Topic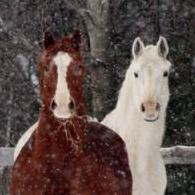 Open Club · 83 members · Last active
A fan club for Headstall to chat about his stories as well as home to CoTT House of Cards Chat Topic
---
Chapter Comments
Newsletter

You probably have a crazy and hectic schedule and find it hard to keep up with everything going on.  We get it, because we feel it too.  Signing up here is a great way to keep in touch and find something relaxing to read when you get a few moments to spare.

Sign Up