Join For Free and Get Notified of New Chapters!

Are you enjoying a great story and want to get an alert or email when a new chapter is posted? Join now for free and follow your favorite stories and authors!  You can even choose to get daily or weekly digest emails instead of getting flooded with an email for each story you follow. 

 

Headstall's Reflections - 69. Chapter 69 Fade to Gray
I am thankful I have poetry....
******
Fade to Gray
In the blink of an eye
Color can leach
And in that single moment
My world recedes
And I fade to gray
I can't imagine
I'm alone in this
When life seems out of reach
And I can't grasp the point
Of adding to my sum
I am not so complicated
And drama I do not seek
If anything
It has stalked me
To its random satisfaction
So why this feeling
Why these thoughts
That my world wanes
And is no longer mine
My share of it consumed
All I know
Tells me that's wrong
And I have earned
These golden years
Yet this detachment lives
Is there a flaw in me?
Or is it a natural process
Preparing us to take
Our final bow
If so, I don't like it
I used to feel my power
It kept me fighting
And kept me secure
Feeding a need
To grow my humanity
I have always questioned
But something's changed
And the light dims
On my dwindled presence
And I concede for a time
So far, I won't dwell long
On this temporary trap
For a reprieve will surely come
Until the next time
I fade to gray
*
Copyright © 2017 Headstall; All Rights Reserved.
Story Discussion Topic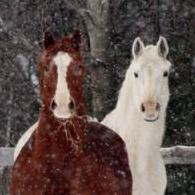 Open Club · 75 members · Last active
A fan club for Headstall to chat about his stories as well as home to CoTT House of Cards Chat Topic
---
Chapter Comments
Newsletter

You probably have a crazy and hectic schedule and find it hard to keep up with everything going on.  We get it, because we feel it too.  Signing up here is a great way to keep in touch and find something relaxing to read when you get a few moments to spare.

Sign Up