Join For Free and Get Notified of New Chapters!

Are you enjoying a great story and want to get an alert or email when a new chapter is posted? Join now for free and follow your favorite stories and authors!  You can even choose to get daily or weekly digest emails instead of getting flooded with an email for each story you follow. 

 

Headstall's Reflections - 49. S-I-L
I've had enough, and all my children agree. My mother would hate what's going on between my siblings. I'm almost glad she's not here to see it.
Headstall's Reflections
Chapter 49 S-I-L
High drama works well on the big screen
Or in a book or magazine
Not in families, causing grief
Slipping in like a common thief
Drama sucks the life from life
Swallows peace and promotes strife
Ruins relationships in a blink
Leaving me knowing not what to think
Yes, you thrive on ups and downs
Enjoy when adults act like clowns
Stretch the truth and cross over lines
I've seen it enough to know the signs
Chaos is your daily cloak
Your goal to upset, prod, and poke
So go ahead, ask why I detach
My answer is to avoid the next batch
Feel free to make up what you wish
I'll not be dining from your dish
You're likely proud of our family's rift
I can't be bothered to even feel miffed
The moral is you think you've won
With all the havoc you have spun
Queen of the family was your goal
Truth is you've dug a very big hole
Ah, that felt good. Thanks for reading, and letting me vent a little.
Copyright © 2017 Headstall; All Rights Reserved.
13
Story Discussion Topic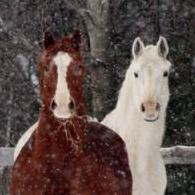 Open Club · 77 members · Last active
A fan club for Headstall to chat about his stories as well as home to CoTT House of Cards Chat Topic
---
Chapter Comments
Newsletter

You probably have a crazy and hectic schedule and find it hard to keep up with everything going on.  We get it, because we feel it too.  Signing up here is a great way to keep in touch and find something relaxing to read when you get a few moments to spare.

Sign Up