Join For Free and Get Notified of New Chapters!

Are you enjoying a great story and want to get an alert or email when a new chapter is posted? Join now for free and follow your favorite stories and authors!  You can even choose to get daily or weekly digest emails instead of getting flooded with an email for each story you follow. 

 

Headstall's Reflections - 33. Chapter 33 Ray Gun
And again I ramble... just some silliness....
Headstall's Reflections
Chapter 33 Ray Gun
Tears today
Back pressed against cold steel
Water drips
From condensation on the barn roof above
Little circles dot the knees of my pale jeans
Little circles dot the green Marine shirt I wear
Different sources, but they look much the same
As I play fill in the dots
Everything looks bigger from this perspective
Too damn big—all of it
Weeds, brush, manure pile, hopes, hurts
A memory intrudes
Of ray guns that can shrink
They were in some ancient cartoon of my youth
Can still recall the noise they made
I could sure use one of those now
Silly thought
Knees, hips and back are beginning to protest
They want to know what I'm doing
How much longer
Nothing productive in crouching here
Good hiding spot though
Another silly thought
No one's looking for me
Wipe the water from my jaw
Continue to my eyes
Dab at the wrinkled corners
And stand up
Ripping my shirt on a protruding nail
And a little skin to go with it
Dammit
I liked this shirt
Yeah, that ray gun would fix the hole
But it'll be a reminder life gets your attention
One way or another
We're born alone and we mostly die alone
And there's a bunch of stuff in between
That's it
Time to get back to my upset wheelbarrow
No good lying on the grass
Out of kilter
Neither am I
Need to get back to my chores
If I don't do them
They won't get done
I look around, shaking off the gloom
Of a dreary day
Thing are back to their proper size again
Manageable size
I don't need that damn ray gun
Still, it would be nice to have one
For the next time
Thanks for reading my reflections....
Copyright © 2017 Headstall; All Rights Reserved.
9
Story Discussion Topic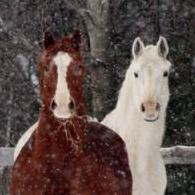 Open Club · 75 members · Last active
A fan club for Headstall to chat about his stories as well as home to CoTT House of Cards Chat Topic
---
Chapter Comments
Newsletter

You probably have a crazy and hectic schedule and find it hard to keep up with everything going on.  We get it, because we feel it too.  Signing up here is a great way to keep in touch and find something relaxing to read when you get a few moments to spare.

Sign Up