Join For Free and Get Notified of New Chapters!

Are you enjoying a great story and want to get an alert or email when a new chapter is posted? Join now for free and follow your favorite stories and authors!  You can even choose to get daily or weekly digest emails instead of getting flooded with an email for each story you follow. 

 

Headstall's Reflections - 23. Chapter 23 Rhyming Couplets- Curious Until the End
Headstall's Reflections
Chapter 23 Curious Until the End
Just an old man sighing as he stares in the mirror
If he could find his glasses he'd be able to see clearer
So much useless knowledge that has been amassed
What happens to it now with his life soon passed
No more captive audience to hear his boring tales
Or the stuff he could tell you about boats and sails
A lifetime of energy spent in search of mans' truth
A journey that began in his now distant youth
Traveled the world on real ships that heaved
From the fabric of nations, a tapestry weaved
So much did he share with a loved child on his knee
A spinner of memories that allowed his boy to see
Ridiculous the stuff still residing in his head
Like how to make rope out of gossamer thread
His nighttime approaches, but there's still much to know
Like when the curtain closes, where will it all go
Is there anything more, is he on some list
Or might he be deposited in time's primordial mist
His mother always insisted curiosity killed the cat
One more thing to wonder, how the hell did she know that?
Thanks for reading. I hope you found something here.
Copyright © 2017 Headstall; All Rights Reserved.
10
Story Discussion Topic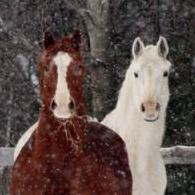 Open Club · 83 members · Last active
A fan club for Headstall to chat about his stories as well as home to CoTT House of Cards Chat Topic
---
Chapter Comments
Newsletter

You probably have a crazy and hectic schedule and find it hard to keep up with everything going on.  We get it, because we feel it too.  Signing up here is a great way to keep in touch and find something relaxing to read when you get a few moments to spare.

Sign Up