Join For Free and Get Notified of New Chapters!

Are you enjoying a great story and want to get an alert or email when a new chapter is posted? Join now for free and follow your favorite stories and authors!  You can even choose to get daily or weekly digest emails instead of getting flooded with an email for each story you follow. 

 
Headstall's Reflections - 51. Cursed
Sometimes I wish I was callous.
Headstall's Reflections
Chapter 51 Cursed
Peace, blessed peace
An elusive tease
A slippery mistress
Staying out of reach
Ghosting my fingertips
My brain, my heart, my soul
Before retreating
I would appease you
Cherish you
And hold you close
If you would approach
Yet you linger and taunt
Impossible to grasp
Do I ask too much?
What am I doing wrong
That you would desert me
And leave me bereft of content
I am so tired of games
So do what you will
I am my own master
But I am a failure
When ugliness presents
Why does it not slide away
Like you do
I am cursed
An unsettling and sleepless night... maybe this will help. Thanks for reading.
Copyright © 2017 Headstall; All Rights Reserved.
12
Story Discussion Topic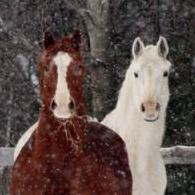 Open Club · 75 members · Last active
A fan club for Headstall to chat about his stories as well as home to CoTT House of Cards Chat Topic
---
Chapter Comments
Newsletter

You probably have a crazy and hectic schedule and find it hard to keep up with everything going on.  We get it, because we feel it too.  Signing up here is a great way to keep in touch and find something relaxing to read when you get a few moments to spare.

Sign Up