Join For Free and Get Notified of New Chapters!

Are you enjoying a great story and want to get an alert or email when a new chapter is posted? Join now for free and follow your favorite stories and authors!  You can even choose to get daily or weekly digest emails instead of getting flooded with an email for each story you follow. 

 

Headstall's Reflections - 3. Chapter 3- CG- On My Mind
I wrote this one night a few days ago. I should say early morning, because I couldn't sleep. I am trying to stay positive for my friend, but what he may be facing, and what he has to go through, tears me apart. I had no intentions of posting this... but, I guess I changed my mind. We love you, CG.
Headstall's Reflections
Chapter 3- CG- On My Mind
It resonates inside, the pain of others
Wishing we could give the comfort of mothers
The mockery of life may divert our own pain
But if that's the case, it's a minuscule gain
I confess from this fright, I wish for respite
But nothing compares to the battle you fight
I fervently wish the best for my friends
My sympathy sears for the goodness chance rends
Powerless I feel, in too many ways
As life's cruel whip cares not who it flays
Sorrows abound, surround and astound me
So unfair this threat for the skilled weaver in thee
Your travails, they stir in me so many things
That I yearn for some sleep, and pray fragile peace it brings
Just know in your heart I care immensely for you
Cruel challenge aside, please trust that it's true
Your reality is tragic, and may seem yours alone
But believe me it's not, with the friendships you've sown
The sourness of my stomach percolates fears for you
Plead fates intervene so they never come true
In tough times like these, faith is something I turn to
Faith in what, I can only wish that I knew
I'll utter my prayers for the comfort they give
In the chance that such litany will let my hope live
I'm certain your friends wish they could do more
Given the chance we'd all walk through your door
Wrapped up in this angst, we'll wish for the best
And accept that with living, life's always a test
This is for you, CG... I expect one day you'll be able to read it for yourself, but if not, I will read it for you. Much love and respect... Gary...
Copyright © 2017 Headstall; All Rights Reserved.
17
Story Discussion Topic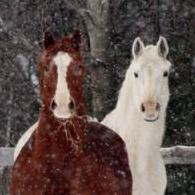 Open Club · 75 members · Last active
A fan club for Headstall to chat about his stories as well as home to CoTT House of Cards Chat Topic
---
Chapter Comments
Newsletter

You probably have a crazy and hectic schedule and find it hard to keep up with everything going on.  We get it, because we feel it too.  Signing up here is a great way to keep in touch and find something relaxing to read when you get a few moments to spare.

Sign Up