Join For Free and Get Notified of New Chapters!

Are you enjoying a great story and want to get an alert or email when a new chapter is posted? Join now for free and follow your favorite stories and authors!  You can even choose to get daily or weekly digest emails instead of getting flooded with an email for each story you follow. 

 

Headstall's Reflections - 22. Chapter 22 Limbo
Something I need to express... or expunge... I don't know...
Headstall's Reflections
Chapter 22 Limbo
Please, oh please, I'm asking you to leave
My heartache is badly in need of reprieve
I can't handle the sorrow, and I can't bear the pain
Or eyes that cry out through recurring sheets of rain
I beg you to depart, yet you're not even here
Impossible to let go of the one I hold dear
So ironic I'm the culprit who drew the hard line
I was lying to myself when I said I'd be fine
The nights are the worst, when my sad world falls quiet
It starts with one memory and soon becomes a riot
It matters not that I know all about the grieving
I still hold on tight to what I demand to be leaving
Forgive me my lapses, and my emotional regret
I'm trying to face how I'm just not there yet
I'm stuck in this limbo that's of my own making
While the heart of my hearts is there for the taking
I say I'm a strong man, but really I'm not
Despite the time passing, I still miss you a lot
And sticking to my guns is a phrase I repeat
To prevent me from laying myself at your feet
It would only prolong this torture we live
Stifling our hearts from what they're both meant to give
I'll find my way, and you will find yours
But to have our best chance, we must close some doors
I'm not ready though, to give up your voice
But if things don't get better, I may have no choice
I still want the balance we're striving to seek
Maybe it's time to accept I'm too weak
Copyright © 2017 Headstall; All Rights Reserved.
14
Story Discussion Topic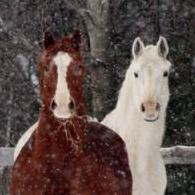 Open Club · 83 members · Last active
A fan club for Headstall to chat about his stories as well as home to CoTT House of Cards Chat Topic
---
Chapter Comments
Newsletter

You probably have a crazy and hectic schedule and find it hard to keep up with everything going on.  We get it, because we feel it too.  Signing up here is a great way to keep in touch and find something relaxing to read when you get a few moments to spare.

Sign Up