Join For Free and Get Notified of New Chapters!

Are you enjoying a great story and want to get an alert or email when a new chapter is posted? Join now for free and follow your favorite stories and authors!  You can even choose to get daily or weekly digest emails instead of getting flooded with an email for each story you follow. 

 

Headstall's Reflections - 34. Chapter 34 Fall Rain
Inspired by the sound and smell of rain from my veranda... the earth speaks to us, if we take the time to listen...
Headstall's Reflections
Chapter 34 Fall Rain
How I love the smell of fall rain
And the symphony it plays with drops
Soothing caresses for my brain
And moisture for the next year's crops
Containing a mixture of nature's gifts
Reminding us all of where we fit
While warning of impending drifts
And how we all must do our bit
Speaking to the naturalist in me
Smells of adieu and scents of hello
A promise and a desperate plea
Before it all is blanketed in snow
Protect this earth the patter drums
Because in the end she's all we've got
Burrow in when winter comes
But don't forget the damage wrought
Imagine a world where rain doesn't fall
Where 'glacier' is just an old word
And grey clouds cast a constant pall
Imagine a world where rain isn't heard
Big city rain lacks most earth smells
That send a message to our souls
Instead it brings chemicals to our wells
That invade our planet like evil moles
Another scent-laden breath I will draw in
And listen to our mother's splendor
Hoping we strive to correct grievous sin
And do whatever it takes to mend her
I'm not a political person... but... it astounds me that some would rather build a wall of hate than save our beautiful earth. Our priorities seem pretty messed up to me... just saying. I'll continue to leave the smallest footprint I can on our mother earth... it's the little things that add up... turn out those lights, walk or bike to the store, and unplug what isn't necessary... sorry... I'll stop now
Copyright © 2017 Headstall; All Rights Reserved.
9
Story Discussion Topic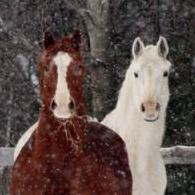 Open Club · 75 members · Last active
A fan club for Headstall to chat about his stories as well as home to CoTT House of Cards Chat Topic
---
Chapter Comments
Newsletter

You probably have a crazy and hectic schedule and find it hard to keep up with everything going on.  We get it, because we feel it too.  Signing up here is a great way to keep in touch and find something relaxing to read when you get a few moments to spare.

Sign Up