Join For Free and Get Notified of New Chapters!

Are you enjoying a great story and want to get an alert or email when a new chapter is posted? Join now for free and follow your favorite stories and authors!  You can even choose to get daily or weekly digest emails instead of getting flooded with an email for each story you follow. 

 

Headstall's Reflections - 32. Chapter 32 Pulling Away
Just some venting... lessons learned...
Headstall's Reflections
Chapter 32 Pulling Away
There's a kind of hit you don't see coming
It can slam your face down in the dirt
Not only lovers have the power
To steal your breath and cause you hurt
Under the guise of offered friendship
Loyalty built brick by brick over time
The rug gets pulled when you least expect it
Can't hear a warning when a friend plays mime
How do you choose one friend over another
With no easily discernible reason to do so
I don't ask much for what I give freely
I ponder, but suspect I shouldn't want to know
Choosing sides has never been my style
And I refuse to condemn or change my convictions
Lessons learned late, but it's never easy
Friendship shouldn't come with imposed restrictions
There is no reward in holding onto grudges
When proven mistaken about perceived loyalties
Like anything else we hurdle our minds over
We must soon admit there were no guarantees
I'll turn to those things that offer true peace
Simple things, like when bright sun is shining
Or wind that delivers sublime scents of spring
And accept there's naught to be won from whining
There comes a time to give up the ruse
And accept my perceptions were all quite wrong
I'll put my nose to the proverbial grindstone
Concentrate on bonds that have always proved strong
No longer will I suffer resentful fools gladly
Play games where I'm not aware of the rules
If it's fun for you then by all means carry on
But pick someone else to engage in your duels
Life is too short, thus it limits my patience
So I won't point out how you've made me feel
You may wonder briefly why I've pulled away
I might hazard hope you can learn to stay real
I'm so thankful to have poetry to help me deal with disappointments, and just the detritus of life in general... thanks for reading.
Copyright © 2017 Headstall; All Rights Reserved.
11
Story Discussion Topic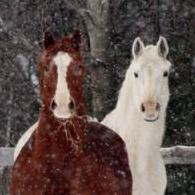 Open Club · 81 members · Last active
A fan club for Headstall to chat about his stories as well as home to CoTT House of Cards Chat Topic
---
Chapter Comments
Newsletter

You probably have a crazy and hectic schedule and find it hard to keep up with everything going on.  We get it, because we feel it too.  Signing up here is a great way to keep in touch and find something relaxing to read when you get a few moments to spare.

Sign Up