Join For Free and Get Notified of New Chapters!

Are you enjoying a great story and want to get an alert or email when a new chapter is posted? Join now for free and follow your favorite stories and authors!  You can even choose to get daily or weekly digest emails instead of getting flooded with an email for each story you follow. 

 
Headstall's Reflections - 60. Chapter 60 Fire and Fury
Some may consider this political. It's not.
Headstall's Reflections
Chapter 60 Fire and Fury
Trying, it is
To absorb our global mess
Where we end up
Is anyone's guess
Fire and fury
Like the world has never seen
Good God in heaven
What the hell does that mean?
How callous we've become
Or is it detached?
Is our main concern
About being outmatched?
A world filled with madmen
Directing our fate
Thriving on fear
And dividing through hate
Ethnic cleansing
Right under our noses
But apparently what matters
Are political poses
I wish, how I wish
I could just close my eyes
Be oblivious to the knowledge
That another missile flies
At times I feel powerless
Frozen with fear
Grappling with the knowledge
The end could be near
We all have too much to lose in this world of insanity. I want my grandchildren to have a future.
Copyright © 2017 Headstall; All Rights Reserved.
8

10
Story Discussion Topic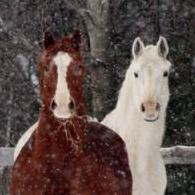 Open Club · 75 members · Last active
A fan club for Headstall to chat about his stories as well as home to CoTT House of Cards Chat Topic
---
Chapter Comments
Newsletter

You probably have a crazy and hectic schedule and find it hard to keep up with everything going on.  We get it, because we feel it too.  Signing up here is a great way to keep in touch and find something relaxing to read when you get a few moments to spare.

Sign Up