Join For Free and Get Notified of New Chapters!

Are you enjoying a great story and want to get an alert or email when a new chapter is posted? Join now for free and follow your favorite stories and authors!  You can even choose to get daily or weekly digest emails instead of getting flooded with an email for each story you follow. 

 
Headstall's Reflections - 45. Chapter 45 Battle Fatigue
Just a poem about a life in progress.
Headstall's Reflections
Chapter 45 Battle Fatigue
Life is messy
Even at its best
It spills
Leaving stains
On the fabric of our lives
We cope
And we learn
But evidence is left behind
No matter how hard we may scrub
And it survives in many forms
There are times
It bolsters our strength
In subtle ways
And reminds us
Of what to avoid
But, too, it can wreak a quiet havoc
Changing who we are
And who we want to be
Bitter seeds can flourish
When hidden beneath pain
Granted, only if we let them
And don't disguise the damage
As comfort clutched close
Someone smarter than me once said
What doesn't kill us
Makes us stronger
They were probably right
But it's hard
To mount an offensive
When the lethal blow comes slowly
And our apathetic defense is tired
And full of tattered holes
Yeah, so I'm okay. Sometimes the words need to come out.
Copyright © 2017 Headstall; All Rights Reserved.
12
Story Discussion Topic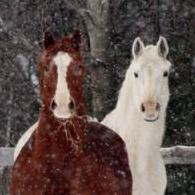 Open Club · 83 members · Last active
A fan club for Headstall to chat about his stories as well as home to CoTT House of Cards Chat Topic
---
Chapter Comments
Newsletter

You probably have a crazy and hectic schedule and find it hard to keep up with everything going on.  We get it, because we feel it too.  Signing up here is a great way to keep in touch and find something relaxing to read when you get a few moments to spare.

Sign Up