Join For Free and Get Notified of New Chapters!

Are you enjoying a great story and want to get an alert or email when a new chapter is posted? Join now for free and follow your favorite stories and authors!  You can even choose to get daily or weekly digest emails instead of getting flooded with an email for each story you follow. 

 

Headstall's Reflections - 12. Chapter 12 Poetry prompt 15- Ode to Ra
Some free verse to occupy my mind. I couldn't sleep last night. My body waited for the sun... he came, and I gave my thanks. Ra is the Egyptian Sun God, and Khonsu is the Egyptian God of the Moon.
Headstall's Reflections
Chapter 12- Ode to Ra
Your warmth renews me as you chase away my shadows
Surrounding me with your oft gentle, sometimes searing presence
You flex your strength and I bow to its will
And welcome you
The feel of you caressing my face
Brings to mind my lover
Drying my tears as you bathe me in heat
Reinforcing how wonderful it is to be alive
I will always need you
Always will I seek you out when you play hide and seek
Mourn your disappearance when you are exiled for a time
And look forward to your inevitable return
My skin craves the tingle you bestow with merely a glance
While Khonsu's moonlight can contain me
Send me within
To writhe in the absence of your comfort
The divine light of Ra encourages me to burst forth
And cleanse my soul of demons that would extinguish me
No, you can't fix me, can't heal me
But your rays of precious gold, givers of life
Gift me joy on my black blue days
I bow to your benevolent magnificence
You who have no match amongst mere mortals
As I walk in your glory, I accept your blessings
And give you thanks
Some free verse that soothed my turmoil...
Copyright © 2017 Headstall; All Rights Reserved.
10
Story Discussion Topic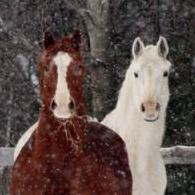 Open Club · 83 members · Last active
A fan club for Headstall to chat about his stories as well as home to CoTT House of Cards Chat Topic
---
Chapter Comments
Newsletter

You probably have a crazy and hectic schedule and find it hard to keep up with everything going on.  We get it, because we feel it too.  Signing up here is a great way to keep in touch and find something relaxing to read when you get a few moments to spare.

Sign Up