Join For Free and Get Notified of New Chapters!

Are you enjoying a great story and want to get an alert or email when a new chapter is posted? Join now for free and follow your favorite stories and authors!  You can even choose to get daily or weekly digest emails instead of getting flooded with an email for each story you follow. 

 
Headstall's Reflections - 46. Chapter 46 Soup of the Day
I promise I'll write something happy when this month is over. I have to let out what churns inside. A metered poem, nine syllables per line.
Headstall's Reflections
Chapter 46 Soup of the Day
I can't rally those thoughts to relieve
The baggage I have chosen to bear
Sorrow impedes the need to believe
And my shields are suffering from wear
Heavy doubts are the soup of the day
Swallowed down in stubborn denial
Of the hurt that is still aimed my way
Heaving remnants of bitterest bile
Yet I clutch at the straws in the wind
Deflecting till my mind becomes clear
Knowing all of my hopes have been pinned
On reluctant dreams harnessed by fear
In solitude I perch on my throne
Pondering all of those years long gone
There's a thing I must do on my own
King no more, just a lonely old pawn
Copyright © 2017 Headstall; All Rights Reserved.
15
Story Discussion Topic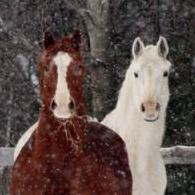 Open Club · 75 members · Last active
A fan club for Headstall to chat about his stories as well as home to CoTT House of Cards Chat Topic
---
Chapter Comments
Newsletter

You probably have a crazy and hectic schedule and find it hard to keep up with everything going on.  We get it, because we feel it too.  Signing up here is a great way to keep in touch and find something relaxing to read when you get a few moments to spare.

Sign Up