Join For Free and Get Notified of New Chapters!

Are you enjoying a great story and want to get an alert or email when a new chapter is posted? Join now for free and follow your favorite stories and authors!  You can even choose to get daily or weekly digest emails instead of getting flooded with an email for each story you follow. 

 

Headstall's Reflections - 81. Chapter 81 Haiku Purging
Warning: Kind of Dark. Emotional and personal, but I'm okay. Letting stuff out is what "Reflection's" is for.
                                                                                                                                                                                       ***
Haiku Purging
Stuck at a crossroads
Trying to weigh my passion
Against frustration
Like fruit on a tree
Eventually
We plummet to earth
Infinity is
A word that does not apply
To my love of life
Childish ideals
Crushed by expectations
And reality
Flashes of lightning
Disrupting my vision
Makes me hold my breath
The weight we carry
Is often negligible
Until it isn't
When friends let us down
We find out how strong we are
And how strong we aren't
Pain's like a mirror
We don't want to look into
Exposing our flaws
Old anger or new
Can ignite coal to flames
Yet give us no warmth
Questioning serves not
For the world does not bother
With what we don't know
Trapped in a circle
Like a fat rat on a wheel
Running for tidbits
Positivity
Is at best an illusion
Like smoke and mirrors
Poison is best purged
Before it chokes us to death
But the retching burns
*
Copyright © 2017 Headstall; All Rights Reserved.
Story Discussion Topic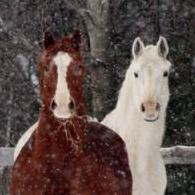 Open Club · 83 members · Last active
A fan club for Headstall to chat about his stories as well as home to CoTT House of Cards Chat Topic
---
Chapter Comments
Newsletter

You probably have a crazy and hectic schedule and find it hard to keep up with everything going on.  We get it, because we feel it too.  Signing up here is a great way to keep in touch and find something relaxing to read when you get a few moments to spare.

Sign Up