Join For Free and Get Notified of New Chapters!

Are you enjoying a great story and want to get an alert or email when a new chapter is posted? Join now for free and follow your favorite stories and authors!  You can even choose to get daily or weekly digest emails instead of getting flooded with an email for each story you follow. 

 
Headstall's Reflections - 55. Chapter 55 Frustration
Headstall's Reflections
Chapter 55 Frustration
Something Lost
Invisible barriers
Are holding me hostage
Gossamer chains
That weigh heavy
On my soul
Where is my fire
The steady flame
That took decades to build
And once served me so well
What am I doing to myself
That I can't unlock
These terrible binds
Sawing at my flesh
Is my body the only traitor
Or is my mind complicit
Self-doubt is chipping away
Pieces that I need
Debilitating
And keeping me submerged
My resolve has turned tail
And I know it is infuriating
But where is my fury
Where is my fire
Copyright © 2017 Headstall; All Rights Reserved.
13
Story Discussion Topic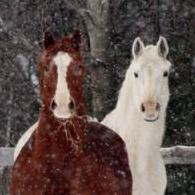 Open Club · 83 members · Last active
A fan club for Headstall to chat about his stories as well as home to CoTT House of Cards Chat Topic
---
Chapter Comments
Newsletter

You probably have a crazy and hectic schedule and find it hard to keep up with everything going on.  We get it, because we feel it too.  Signing up here is a great way to keep in touch and find something relaxing to read when you get a few moments to spare.

Sign Up