Join For Free and Get Notified of New Chapters!

Are you enjoying a great story and want to get an alert or email when a new chapter is posted? Join now for free and follow your favorite stories and authors!  You can even choose to get daily or weekly digest emails instead of getting flooded with an email for each story you follow. 

 

Headstall's Reflections - 48. A Dragon Named David
People come and go in a person's life. Skinny was one who made an immediate impact. Life isn't fair... he was shortchanged, and so were we....
Headstall's Reflections
Chapter 48 A Dragon Named David
Soaring in currents above the clouds
Gliding forth to another realm
Magic infuses your very being
I hope it's heavenly what you're seeing
Silken membranes hold you up
Wings imagined, a tail for balance
Doing cartwheels for your pleasure
Bursts of fire for good measure
Your time with us, a memory cherished
Sharing freely, thought provoking talent
Your heat of choice was fueled by words
And now you fly the path of birds
It makes no sense why you've been called
Away from those who hold you dear
You were a dragon of epic proportions
Twisting phrases in sublime contortions
But maybe you have other work to do
And we're left here to tend your flames
Missing you and feeling bereft
But thankful for those pieces left
The loss of you I must take with grace
Though your last flight still hurts me so
I have your writings to look forward to
Read through tears and shades of blue
Rest well, my friend… I will remember
Copyright © 2017 Headstall; All Rights Reserved.
16
Story Discussion Topic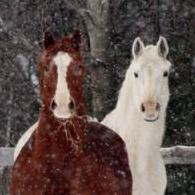 Open Club · 83 members · Last active
A fan club for Headstall to chat about his stories as well as home to CoTT House of Cards Chat Topic
---
Chapter Comments
Newsletter

You probably have a crazy and hectic schedule and find it hard to keep up with everything going on.  We get it, because we feel it too.  Signing up here is a great way to keep in touch and find something relaxing to read when you get a few moments to spare.

Sign Up