Join For Free and Get Notified of New Chapters!

Are you enjoying a great story and want to get an alert or email when a new chapter is posted? Join now for free and follow your favorite stories and authors!  You can even choose to get daily or weekly digest emails instead of getting flooded with an email for each story you follow. 

 

Headstall's Reflections - 24. Chapter 24 I'm Fine
More me... doubts assail, and I must cope....
Headstall's Reflections
Chapter 24 I'm Fine
"Fine," I say though I not be
A quick and practiced response to cower behind
Rather than rip stitches from festering wounds
Alone, there can be no subterfuge, no shields
Flippancy fails when I'm flinging away tears
Self-sacrifice… such a noble course to choose
Or maybe it's just cowardice
And who truly gains from it
He who takes it upon himself
He who is the reason for it… or neither
I was so damn sure
Too big a chance to take and too much to lose
But looking behind drowns me in doubt
Can love conquer all?
As much as I've wished, it never has before
Stoic am I because I must be
At least in the presence of others
My façade an act to stave off collapse
And temporary this must be
Decisions reached and we move on
Or pretend to as we wait on time's balm
And when asked I say
"Oh yes, things are good, thanks"
"Yeah, no worries"
"I'm fine"
I am naught but a lying fool
Copyright © 2017 Headstall; All Rights Reserved.
11
Story Discussion Topic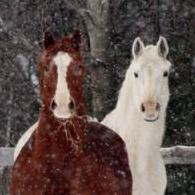 Open Club · 81 members · Last active
A fan club for Headstall to chat about his stories as well as home to CoTT House of Cards Chat Topic
---
Chapter Comments
Newsletter

You probably have a crazy and hectic schedule and find it hard to keep up with everything going on.  We get it, because we feel it too.  Signing up here is a great way to keep in touch and find something relaxing to read when you get a few moments to spare.

Sign Up