Join For Free and Get Notified of New Chapters!

Are you enjoying a great story and want to get an alert or email when a new chapter is posted? Join now for free and follow your favorite stories and authors!  You can even choose to get daily or weekly digest emails instead of getting flooded with an email for each story you follow. 

 

Headstall's Reflections - 19. Chapter 19 Poetry Prompt 5- Changes
Once again, not at all what I intended to write. Apparently, I am not in control of what escapes, so please bear with me. I have been struggling for a while, and a kick in the posterior is not necessarily a bad thing. Oh, yeah... rhyming couplets in verse form....
Headstall's Reflections
Chapter 19 Changes
Bow, must I, beneath the burden of time
No longer considered to be in my prime
Exactly what heights do I scale from here?
Too smart or too stupid to acknowledge my fear
With some chapters written, the pages are filling
But it doesn't yet mean hungry vultures are milling
With each new verse of my poetry crafted
New characters evolve and plotlines are drafted
A life full of challenges, each one of them met
Has instilled my belief I've not made my mark yet
An empty nest is soon my inescapable fate
By no means an ending, but an unrelished date
While the sun still rises and the road stretches long
I intend to stride forth and keep writing my song
Time may have taken, but more has it given
Not much sense being alive, if I'm no longer livin'
From birth there's a journey we all have to face
It's not the best plan to treat life like a race
And on those days when its hills rear too steep
Comes the time to reach inward and strive to dig deep
Climb up the harsh summit in spite of the pain
The toil, and the tears are worth what we gain
Waiting on the lee side is another gifted chance
To turn a crab's crawl into a sea lion's dance
Copyright © 2017 Headstall; All Rights Reserved.
9
Story Discussion Topic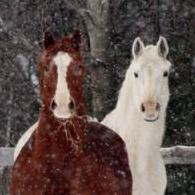 Open Club · 83 members · Last active
A fan club for Headstall to chat about his stories as well as home to CoTT House of Cards Chat Topic
---
Chapter Comments
Newsletter

You probably have a crazy and hectic schedule and find it hard to keep up with everything going on.  We get it, because we feel it too.  Signing up here is a great way to keep in touch and find something relaxing to read when you get a few moments to spare.

Sign Up