Join For Free and Get Notified of New Chapters!

Are you enjoying a great story and want to get an alert or email when a new chapter is posted? Join now for free and follow your favorite stories and authors!  You can even choose to get daily or weekly digest emails instead of getting flooded with an email for each story you follow. 

 

Headstall's Reflections - 54. Chapter 54 Anxiety
A journey through darkness.
Headstall's Reflections
Chapter 54 Anxiety
You don't see it coming
This insidious assault
A speed-driven lurch
Sends you reeling
And then it begins
Gripping your throat
With an iron fist
While it squeezes your traitorous heart
The advancement to terror is instant
When you find you can't swallow
And air becomes a weakly-granted wish
Amidst the dizziness
Refusing to fill your lungs
You try to fight back
Against the pounding in your chest
But strength deserts you
As you ride a wave of death
For surely these are your last
Moments on Earth
Crescendo after crescendo
Carries you into darkness
Deeper and deeper, and deeper still
You can't sit
Because you will die in your chair
So you move
In hope you can outrun the black specter
But it is fruitless
You are stuck in this state
Of unfathomable panic
Your heart in your throat
Playing an instrumental tune
You don't recognize
It is your death march
You are dying
You make it down the stairs
And you wake your son
I need you to take me to…
I need….
The fear in his eyes
Will never be forgotten
Enlightened
I hope to keep trying
To give friends my best
Move past the rawness
And forget all the rest
Whether here or there
I'll continue to write
But when push comes to shove
I have no more fight
Age plays its part
In how I am seen
It's the way of the world
Soon another has-been
My work is my passion
But the fires do sputter
Spurned without care
My heart does its new flutter
I lean on those friends
As a limp along my path
Struggling to stay upright
As I face life's cruel wrath
Copyright © 2017 Headstall; All Rights Reserved.
15
Story Discussion Topic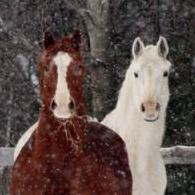 Open Club · 83 members · Last active
A fan club for Headstall to chat about his stories as well as home to CoTT House of Cards Chat Topic
---
Chapter Comments
Newsletter

You probably have a crazy and hectic schedule and find it hard to keep up with everything going on.  We get it, because we feel it too.  Signing up here is a great way to keep in touch and find something relaxing to read when you get a few moments to spare.

Sign Up