Join For Free and Get Notified of New Chapters!

Are you enjoying a great story and want to get an alert or email when a new chapter is posted? Join now for free and follow your favorite stories and authors!  You can even choose to get daily or weekly digest emails instead of getting flooded with an email for each story you follow. 

 

Headstall's Reflections - 4. Chapter 4-Poetry Prompt 4-Meter 1-Choices
Combining Meter 1, and Rhyming Couplets... 10 syllables per line...
Headstall's Reflections
Chapter 4- Choices
Hardened choices are all for the making
Happen often to keep us from breaking
Sometimes our life forces them upon us
With no karmic care for causing great fuss
Like doomed roses that bloom out of season
Some choices are made for no good reason
I see the lacking in these all the time
Like a wanting verse that could use a rhyme
The words are written and the die is cast
But over hard times will said meanings last
It's an easy choice to drink the Kool-Aid
Or not accepting the glitter may fade
Much as I can, I'll keep making my own
Let others deal with the seeds they have sown
What integrity is in ignorance?
To blindly channel the puppeteer's dance
A choice is often made with intention
Whether for changing or for prevention
And then there are some we make on a whim
Not really caring the stakes can be grim
Some have been good, and some have been bad
And some end up making me oh so sad
Yet I do own them all, such as they are
It is a wonder I've made it this far
The sum of us lies in choices we make
It all comes down to the chances we take
Another day that's demanding a choice
Say naught to wrong, or give my soul a voice
There is always a choice... unless there isn't... thanks for reading....
Copyright © 2017 Headstall; All Rights Reserved.
13

1
Story Discussion Topic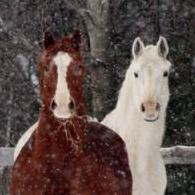 Open Club · 75 members · Last active
A fan club for Headstall to chat about his stories as well as home to CoTT House of Cards Chat Topic
---
Chapter Comments
Newsletter

You probably have a crazy and hectic schedule and find it hard to keep up with everything going on.  We get it, because we feel it too.  Signing up here is a great way to keep in touch and find something relaxing to read when you get a few moments to spare.

Sign Up