Join For Free and Get Notified of New Chapters!

Are you enjoying a great story and want to get an alert or email when a new chapter is posted? Join now for free and follow your favorite stories and authors!  You can even choose to get daily or weekly digest emails instead of getting flooded with an email for each story you follow. 

 

Headstall's Reflections - 28. Chapter 28 Come In From The Rain
I admit defeat... I'm sorry....
Headstall's Reflections
Chapter 28 Come In From the Rain
Back and forth, and around I go
Where I'll end up, I don't know
There's no warning before the flood
Sorting emotions through sopping mud
I have so much to celebrate
It makes me want to myself berate
I'm a mess to say it plain
Often a struggle to stay in my lane
Trapped in a cycle ups and downs
Caught between phone calls and wedding gowns
Letting go, but still holding tight
Tamping down a desperate urge to fight
Am I afraid it's my last shot?
I've been there and the tee shirt's bought
I know in my heart we just need time
Not so easy when moods turn on a dime
Minutes become hours and hours become days
Stuck… waiting out its passage in empty ways
I apologise for speaking of this out loud
But there's no escaping memories even in a crowd
You're always with me: it never ends
And I'm constantly worried about the message it sends
You've gone your way and I've gone mine
So why do we keep each other on the line?
The sound of your voice is a double edged sword
And that's why it's time to cut the cord
I'm so sorry to be letting you down again
But you and I need to come in from the rain
I think we've learned love's not enough
And one of us has to call our bluff
It's not a failure that we care so much
But it's too damn hard for us to keep in touch
As much as I hate to say it, I can't be your friend
Not if I ever want my heart to mend
Abrupt I know, my words cut deep
But I'll still love you in my sleep
Thanks for understanding my need to write out my pain... thanks for reading....
Copyright © 2017 Headstall; All Rights Reserved.
7
Story Discussion Topic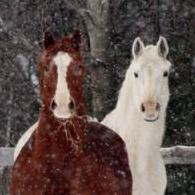 Open Club · 75 members · Last active
A fan club for Headstall to chat about his stories as well as home to CoTT House of Cards Chat Topic
---
Chapter Comments
Newsletter

You probably have a crazy and hectic schedule and find it hard to keep up with everything going on.  We get it, because we feel it too.  Signing up here is a great way to keep in touch and find something relaxing to read when you get a few moments to spare.

Sign Up