Join For Free and Get Notified of New Chapters!

Are you enjoying a great story and want to get an alert or email when a new chapter is posted? Join now for free and follow your favorite stories and authors!  You can even choose to get daily or weekly digest emails instead of getting flooded with an email for each story you follow. 

 

Headstall's Reflections - 57. Chapter 57 Questions
Headstall's Reflections
Chapter 57 Questions
In the end what really matters?
When we look in our rear view mirror
Is my image of me in fearsome tatters
Or is my vision of the world much clearer?
There's only one to whom I answer
For any sins or fails or vicious acts
Do they consume me like a righteous cancer?
Have I misconstrued my own facts?
Do I find fault in my comportment?
A lacking of kindness in my heart?
My capacity for forgiveness lying dormant?
Have I cared only for my own part?
Looking behind while looking ahead
Is something that I have always done
Faint hopes it will stand me in good stead
For goals without insights are not easily won
Each day I strive to own all my deeds
Realistic expectations at the fore
But it can be like fishing in the weeds
Wallowing in muck while wishing for more
I never want to feel that man
Who stagnates in some static state
Life made me forfeit any grand plan
Still I'd rather fuel love than feed harmful hate
I get no joy from another one's pain
And bear my own with fragile unease
Whether back or forward, it will give us no gain
Extracting cruel and exorbitant fees
Yes, metaphoric mirrors are tricky tools
Only I can see what mine might share
We've each our own to make us fools
When we choose not to see what it lays bare
Thanks for reading. I hope this strikes a chord with you. Self examination in ongoing.  

   Cheers....  
Copyright © 2017 Headstall; All Rights Reserved.
9
Story Discussion Topic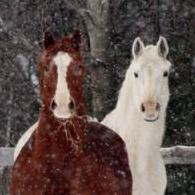 Open Club · 75 members · Last active
A fan club for Headstall to chat about his stories as well as home to CoTT House of Cards Chat Topic
---
Chapter Comments
Newsletter

You probably have a crazy and hectic schedule and find it hard to keep up with everything going on.  We get it, because we feel it too.  Signing up here is a great way to keep in touch and find something relaxing to read when you get a few moments to spare.

Sign Up