Join For Free and Get Notified of New Chapters!

Are you enjoying a great story and want to get an alert or email when a new chapter is posted? Join now for free and follow your favorite stories and authors!  You can even choose to get daily or weekly digest emails instead of getting flooded with an email for each story you follow. 

 

Headstall's Reflections - 39. Chapter 39 Self Indulgence and Trying
A pathetic rant... and a kick in the pants.
Headstall's Reflections
Chapter 39 Self Indulgence
Sometimes Life's a bitch
We all know it
Sure, she gives us bounty
But she steals from us too
Slowly or quickly
She decides
Sometimes so fast
You lose your ability to breathe
When you least expect it
Snap!
You're shit out of luck
Makes you wonder
If she doesn't thrive
On cruel irony
You finally figure out what you want
The right thing for you
No
You finally figure out what you don't want
Clear vision after years of blinders
Snap!
Your ticket's punched
How fair is that?
Or you find that one—finally the right one
Snap!
The other end of the country
TWICE!
Fuck you, life
Yeah, wah wah
Crybaby
Tomorrow's another day
Maybe I'll feel differently
But today—TODAY, life
You fucking suck
And if you don't agree with me
Screw you and the horse you rode in on
Don't try to placate me
This is my rant
Hard to be gracious
When I'm gripped by the balls
Just do me a favor
Don't gloat
Leave me be for a goddam minute
Pick on someone else
While I lick my wounds
Trying
The sun kissed me today
Took me in its warm embrace
And topped up my soul
Stayed with me
While I fought to regain balance
A comforting presence
Like a lover's touch
Piercing the darkness
With rays of peace and hope
The crunch of snow
Beneath determined feet
Adding music to the warmth
Reminding me to keep moving
And that I am not alone
I'll see you tomorrow, sweetest sun
And I'll bask in your love
While you and time work your magic
Feeling lost, and trying to find my way. Thanks for reading.
Copyright © 2017 Headstall; All Rights Reserved.
9
Story Discussion Topic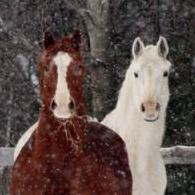 Open Club · 83 members · Last active
A fan club for Headstall to chat about his stories as well as home to CoTT House of Cards Chat Topic
---
Chapter Comments
Newsletter

You probably have a crazy and hectic schedule and find it hard to keep up with everything going on.  We get it, because we feel it too.  Signing up here is a great way to keep in touch and find something relaxing to read when you get a few moments to spare.

Sign Up