Join For Free and Get Notified of New Chapters!

Are you enjoying a great story and want to get an alert or email when a new chapter is posted? Join now for free and follow your favorite stories and authors!  You can even choose to get daily or weekly digest emails instead of getting flooded with an email for each story you follow. 

 

Headstall's Reflections - 68. Chapter 68 Variations on a Theme
My first writing since shoulder surgery and painkillers... snippets of thoughts I humbly share.

*****
Variations on a Theme
I walk my path
With no intentions
Feet in fog
And head in the clouds
Just keep moving
Has been my life
Makes me wonder
What I've missed
Never feeling truly safe
Was my companion
The raven
Or the dove?
Here I sit
Both wise and stupid
With wavering confidence
In me and others
Has it all
Been smoke and mirrors
My trust a lie I've told myself
Feebly built on illusion?
Do we all hold back
A piece we guard
Was I ever treasured
Or was I just warmth?
Do I walk towards life
Or am I walking away
Survival instinct
Or do I cling to hope?
I know what I know
But then again
I wasn't always the best judge
When my heart was open
Have lessons been learned
While clouds cloud
Or is it cowardice
That traps me in fog?
Do I look for excuses
To turn away
Is my course charted
By an insistent past?
The air becomes thinner
And my steps grow heavy
Yet still I proceed
Unsure of anything
Here's the thing
Life is hard
And all I can do
Is keep looking for answers
Until my mind quiets
And I'm able to see vistas again
Comfortable with being me
Once more
*
Thanks for reading. Cheers!
Copyright © 2017 Headstall; All Rights Reserved.
4

6
Story Discussion Topic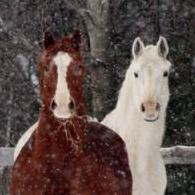 Open Club · 75 members · Last active
A fan club for Headstall to chat about his stories as well as home to CoTT House of Cards Chat Topic
---
Chapter Comments
Newsletter

You probably have a crazy and hectic schedule and find it hard to keep up with everything going on.  We get it, because we feel it too.  Signing up here is a great way to keep in touch and find something relaxing to read when you get a few moments to spare.

Sign Up