Join For Free and Get Notified of New Chapters!

Are you enjoying a great story and want to get an alert or email when a new chapter is posted? Join now for free and follow your favorite stories and authors!  You can even choose to get daily or weekly digest emails instead of getting flooded with an email for each story you follow. 

 

Headstall's Reflections - 71. Chapter 71 First Love
                                                                                                                                                                    *****
First Love
How should I describe such as you
To those of mortal flesh
How can I impart your due
In this poesy from my heart
What words could possibly serve
To explain your effect on me
Or of how your lips would curve
When I caused you some delight
Tell me, dare I touch upon
Honeyed eyes reflecting love
And would you wish to stay anon
Were I to write for you a sonnet
To let fly my adoration
As I beheld you in those days
And tell of my distraction
At your devoted presence
Should I speak of tawny hair
Or the grace with which you moved
Expound upon your ardent care
Concealed from all but me
Alas, we swayed but did not bend
So afraid to admit our truth
And time has taken its stipend
From unspoken love unrequited
Contentment comes in many forms
But the loss of us haunts me still
I wish we had ignored such norms
That kept us from acting bravely
We cast something pure as jaded
Yet your photo I've always carried
With not a single memory faded
I wonder… is it the same for you?
Do I inhabit any corner of your life
Or am I a shadow who's long gone
Looking back, I regret when fear was rife
And bear the injury of our choice
I doubt you'll see this humble ode
Because my shame keeps me pinned
Sorry… I should have heaved the load
My cowardice let me carry
I believe you would have followed suit
If I had found my strength
And given smothering doubts the boot
If, just once, I'd taken you in my arms
*
Thanks for reading. Do you still remember your first love?
Copyright © 2017 Headstall; All Rights Reserved.
2

11
Story Discussion Topic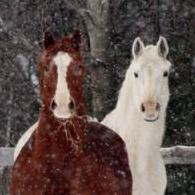 Open Club · 81 members · Last active
A fan club for Headstall to chat about his stories as well as home to CoTT House of Cards Chat Topic
---
Chapter Comments
Newsletter

You probably have a crazy and hectic schedule and find it hard to keep up with everything going on.  We get it, because we feel it too.  Signing up here is a great way to keep in touch and find something relaxing to read when you get a few moments to spare.

Sign Up