Join For Free and Get Notified of New Chapters!

Are you enjoying a great story and want to get an alert or email when a new chapter is posted? Join now for free and follow your favorite stories and authors!  You can even choose to get daily or weekly digest emails instead of getting flooded with an email for each story you follow. 

 

Headstall's Reflections - 11. Chapter 11- Poetry prompt 5- In My Dottage
Poetry prompt 5- Rhymes and Couplets...
Although this is a poem of truths, it is meant to be fun. We need to have a humorous outlook on the realities of aging... I think....
Headstall's Reflections
Chapter 11- Poetry prompt 5- In My Dottage
There's no mistaking when we've been dismissed
Like an insect bite, it's a slap to our wrist
I'm just an old guy on the outside looking in
And I'll take any interest as a personal win
As we age some conclude our worth is much less
Eyes will look past us like yesterday's mess
Time-stamped by wrinkles, our expiration date
There is no stopping the march of our fate
So, some of us clamor to make our last mark
Before our bright light turns endlessly dark
The fresh take over as we step to the side
I've seen no button to slow down this ride
Some of us are lucky and our time clock runs slow
We fight to keep living because it's all we know
No wallowing in self-pity, we've had our run
At some point we've all had our day in the sun
Little do the young know just how alike we are
They will only learn when they've traveled this far
I know my worth, my mind is razor sharp
For sure I can still play a body like a harp
The wrapping is changing and that is a fact
But the package inside is very much intact
Yet flock to the young and the pretty faces
None of them groan when they tie their shoelaces
Meanwhile I'll keep trudging along my same path
And when aches interfere, I'll take a hot bath
Gone are the days when I had my own stalker
I'll soon trade him in for a shiny new walker
Please don't mistake me, I'm not complaining
Except for the joints that hurt when it's raining
I believe I broke the cycle of sad poems for now... of course, there's always next week :) .
Copyright © 2017 Headstall; All Rights Reserved.
10

1
Story Discussion Topic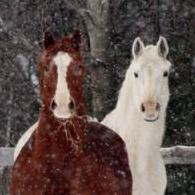 Open Club · 75 members · Last active
A fan club for Headstall to chat about his stories as well as home to CoTT House of Cards Chat Topic
---
Chapter Comments
Newsletter

You probably have a crazy and hectic schedule and find it hard to keep up with everything going on.  We get it, because we feel it too.  Signing up here is a great way to keep in touch and find something relaxing to read when you get a few moments to spare.

Sign Up