Join For Free and Get Notified of New Chapters!

Are you enjoying a great story and want to get an alert or email when a new chapter is posted? Join now for free and follow your favorite stories and authors!  You can even choose to get daily or weekly digest emails instead of getting flooded with an email for each story you follow. 

 

Headstall's Reflections - 29. Chapter 29 Walking Down The Aisle
A father's pride... and joy.... a walk to remember for all time.
Headstall's Reflections
Chapter 29 A Walk Down the Aisle
A gown all adorned in beaded white pearls
Radiant glow framed by cascading black curls
It's just her and I outside these oak doors
Waiting to march up rose petal strewn floors
Too quick, it's time, and familiar music plays
And so we begin this special day of days
A trembling hand rests lightly on my arm
My cosmopolitan beauty, nurtured on the farm
Doors magically open to show admiring faces
And just like that, we are off to the races
Nerves and bursting pride overtake my brain
Please God, don't let me stumble on her train
With one last breath we begin our advance
In seconds I'll hand her to the man in a trance
Everything he feels is written on his face
As he waits for his promised vision in lace
The walk looked so long but we're already here
It's time to let go of the daughter I hold dear
I join their hands just like I'm supposed to
And I remember to reply with my own 'I do'
With that, I watch him lead her to the alter
Confident and strong and with nary a falter
Misgivings and worries, I have not a one
I head to my seat, my part has been done
Thanks for reading... this one's special to me....
Copyright © 2017 Headstall; All Rights Reserved.
17
Story Discussion Topic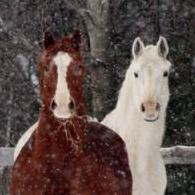 Open Club · 81 members · Last active
A fan club for Headstall to chat about his stories as well as home to CoTT House of Cards Chat Topic
---
Chapter Comments
Newsletter

You probably have a crazy and hectic schedule and find it hard to keep up with everything going on.  We get it, because we feel it too.  Signing up here is a great way to keep in touch and find something relaxing to read when you get a few moments to spare.

Sign Up