Join For Free and Get Notified of New Chapters!

Are you enjoying a great story and want to get an alert or email when a new chapter is posted? Join now for free and follow your favorite stories and authors!  You can even choose to get daily or weekly digest emails instead of getting flooded with an email for each story you follow. 

 

Headstall's Reflections - 7. Chapter 7- Prompt 15- Free Verse- Join Me
Turmoil... some free verse...
Life is just one step at a time.
Headstall's Reflections
Chapter 7- Join Me
I wake up clamoring to reach what's lost
Beneath ancient unforgotten ruins
Filtering through the life, the pain
The memories
Do you still exist?
Are you still afraid?
I can see—feel—the false bravado
As you face your fright,
Quivering
If I'm to find you, you must help
Cry out from the darkness
Like you do in my dreams
Reach out your hand
Open yourself to the light,
My light and yours
And I will take your hand in mine
All I want is for you to know you're safe
Surrounded in peace
Loved in your self-imposed death
No more reason for your exile
It's not for you to carry the shame of others
I would celebrate your courage
And thank you
For you became me
And you kept me safe
As you scrambled for us both
I owe you my life, young one
I wouldn't be here if not for you
You are free—the weight is off your shoulders
And nothing can hurt you now
I promise you—I promise us
Merged, we are stronger
Join me—no need to be alone anymore
Are we ever truly free of the past... are we even supposed to be? I am trying to embrace mine.
Copyright © 2017 Headstall; All Rights Reserved.
14
Story Discussion Topic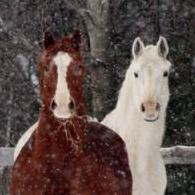 Open Club · 75 members · Last active
A fan club for Headstall to chat about his stories as well as home to CoTT House of Cards Chat Topic
---
Chapter Comments
Newsletter

You probably have a crazy and hectic schedule and find it hard to keep up with everything going on.  We get it, because we feel it too.  Signing up here is a great way to keep in touch and find something relaxing to read when you get a few moments to spare.

Sign Up