Join For Free and Get Notified of New Chapters!

Are you enjoying a great story and want to get an alert or email when a new chapter is posted? Join now for free and follow your favorite stories and authors!  You can even choose to get daily or weekly digest emails instead of getting flooded with an email for each story you follow. 

 

Headstall's Reflections - 82. Chapter 82 Tales from the Pandemic
Coping mechanisms aren't so easily found....
                                                                                                                                                                                   *****
Tales from the Pandemic
Banishment
Feelings slither like liquid
Through turmoil
Creating a concoction
Of self-pity and rage
Not a potion for peace of mind
Stability may be yearned for
But is far beyond reach
With no discernible hope
So I wander my empty tomb
Alone, sometimes afraid
And vexed
At the colossal stupidity
Of our human collective
And finally understanding
Our selfish foibles
Most assuredly portend
The inevitable end of days
Sacrifice
Sacrifice
One word with many meanings
We can sacrifice ourselves
Our identities
Our morals and ethics
Our responsibilities
Even our souls
Sacrifice
We can sacrifice others
On altars of gold
Or slabs of stone
For the sake of foul doctrine
Or as despicably
For the sake of power
Sacrifice
One word now reverberating
With undertones of rot
Corrupted forever
Whilst I witness senseless carnage
Despite the altruism of real heroes
Who've become frontline casualties
Sacrifice
Some do it for the better good
For family, friends, and strangers
Locked in their prisons
As lovers look after lovers, trapped
I would do that for you
If ever I get to see you again
Sacrifice… once an oft noble word…
Now… a policy of ineptitude
*
I used to have a class in high school called Current Events, where we brought in newspaper articles and discussed them. I can't imagine what a class like that would be like in these times, when every headline is worse than the previous, and the news cycle changes every hour.
Thanks for reading... stay safe and be kind. Cheers!
Copyright © 2017 Headstall; All Rights Reserved.
1

12
Story Discussion Topic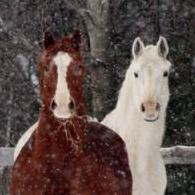 Open Club · 83 members · Last active
A fan club for Headstall to chat about his stories as well as home to CoTT House of Cards Chat Topic
---
Chapter Comments
Newsletter

You probably have a crazy and hectic schedule and find it hard to keep up with everything going on.  We get it, because we feel it too.  Signing up here is a great way to keep in touch and find something relaxing to read when you get a few moments to spare.

Sign Up