Join For Free and Get Notified of New Chapters!

Are you enjoying a great story and want to get an alert or email when a new chapter is posted? Join now for free and follow your favorite stories and authors!  You can even choose to get daily or weekly digest emails instead of getting flooded with an email for each story you follow. 

 

Headstall's Reflections - 27. Chapter 27 Remorse
Self-indulgent wallowing....
Headstall's Reflections
Chapter 27 Remorse
I should have expected it
That my wish would become a wallop
I got exactly what I asked for
Repeatedly encouraging you to let go
Yet, I feel like pulverizing something
Someone… the reflection with red-rimmed eyes
Staring accusingly back at me
I told you what you needed to do
Move on move on move on move on
So many times that I convinced myself I meant it
Buying my own deception
My frayed mind understands
My tattered heart doesn't
It grieves for what I insisted it push away
My brain knows we've done the right thing
But I want to scream
Fuck the right thing
I want to be selfish and pull you back into my arms
And hold on for dear life
I wish you well, I really do
I don't want you to worry about my wounds
They're self-inflicted
I thought I was prepared
I was wrong… so wrong
I'll put a smile in my voice
When you call and tell me how it went
I know you will be kind, probably too much so
To admit any connection
Though it would take a damn fool not to love you
But I will be too
Untruthfully kind, that is
I'll tell you I'm okay with it
And I'll assuage any guilt you might feel
It won't be the first time I'll ignore the wailing of my heart
Or the sorrow in my soul
And I will refrain from telling you
That I will always love you
Thanks for reading this old fool's words....
Copyright © 2017 Headstall; All Rights Reserved.
12
Story Discussion Topic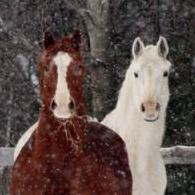 Open Club · 75 members · Last active
A fan club for Headstall to chat about his stories as well as home to CoTT House of Cards Chat Topic
---
Chapter Comments
Newsletter

You probably have a crazy and hectic schedule and find it hard to keep up with everything going on.  We get it, because we feel it too.  Signing up here is a great way to keep in touch and find something relaxing to read when you get a few moments to spare.

Sign Up