Join For Free and Get Notified of New Chapters!

Are you enjoying a great story and want to get an alert or email when a new chapter is posted? Join now for free and follow your favorite stories and authors!  You can even choose to get daily or weekly digest emails instead of getting flooded with an email for each story you follow. 

 

Headstall's Reflections - 42. Chapter 42 Static
Headstall's Reflections
Chapter 42 Static
It's a good thing I can stand my own company
Though I must admit I sometimes do tire of me
For I find myself for the most part alone
My constant company is my laptop and phone
Is this temporary, or a sign of life to come?
To think it may be permanent makes me numb
My kids are building amazing lives of their own
And their time for me sometimes feels it's on loan
I understand the benefits of baring my heart
An ending has happened and I need a new start
This reality I get, the need to move past grief
But when is the time right to turn over that leaf
I'm floundering badly in this too shallow pool
As I wait for that recharge and my soul's renewal
Stuck in a wicked quagmire of my own making
Enduring a primal thirst that I should be slaking
Too much reflection and not enough action
Is wallowing giving me some sick satisfaction?
I keep telling myself that I should be ready
But for now I still feel the need to hold steady
Maybe tomorrow, I'll change my static mind
Maybe tomorrow I'll seek out and I'll find
A thread that pulls me away from my gloom
And lifts me from this seductive pit of doom
It's easier to relive sweet memories of what was
Remain in that trap and let life do what it does
Why has it become harder to let go of what's gone
Why I am I so afraid of breaking a new dawn
There's a pit in my stomach that's made up of fear
I cradle it there as if it's something held dear
I know it's not healthy, a crutch and a flaw
Love is worth the risks even if I'm flayed raw
Life is a journey, and it's not always easy.
Copyright © 2017 Headstall; All Rights Reserved.
14
Story Discussion Topic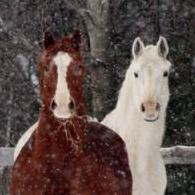 Open Club · 77 members · Last active
A fan club for Headstall to chat about his stories as well as home to CoTT House of Cards Chat Topic
---
Chapter Comments
Newsletter

You probably have a crazy and hectic schedule and find it hard to keep up with everything going on.  We get it, because we feel it too.  Signing up here is a great way to keep in touch and find something relaxing to read when you get a few moments to spare.

Sign Up