Join For Free and Get Notified of New Chapters!

Are you enjoying a great story and want to get an alert or email when a new chapter is posted? Join now for free and follow your favorite stories and authors!  You can even choose to get daily or weekly digest emails instead of getting flooded with an email for each story you follow. 

 

Headstall's Reflections - 15. Chapter 15 Poetry Prompt 5- Rhyming couplets- We Poets
A little bit of fun. I wrote this at first about other poets, but something felt not quite right; I then realized I consider myself a poet at my very core, so I changed it to include me :) . I see us as gardeners of a sort...
Headstall's Reflections
We Poets
Poets will come and poets will go
And leave our mark with words we sow
Oh so anxious to see them grow
Just a little hoeing to make them flow
Planting syllables in the fertile ground
If no one reads them will they still sound?
Gleeful we dance at a new word found
More in our garden to be verbed and nouned
No matter the whim, it's not for naught
With all the scenes and emotions wrought
Moments in time that have been caught
And perchance the peace we've often sought
One day we might turn and gaze on back
And be proud it wasn't vision we lack
There's proof in the words—we have a knack
Many times those rhymes put us back on track
We all have our reasons to pick up pen
For some it's only a matter of when
Like the purest notes sung by a lone wren
We poets too strive to create our zen
With verse we seek to open a door
And nervously let some see our core
Coaxing private thoughts out to the fore
Maybe they'll be part of future ancient lore
Copyright © 2017 Headstall; All Rights Reserved.
11
Story Discussion Topic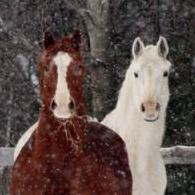 Open Club · 83 members · Last active
A fan club for Headstall to chat about his stories as well as home to CoTT House of Cards Chat Topic
---
Chapter Comments
Newsletter

You probably have a crazy and hectic schedule and find it hard to keep up with everything going on.  We get it, because we feel it too.  Signing up here is a great way to keep in touch and find something relaxing to read when you get a few moments to spare.

Sign Up