Join For Free and Get Notified of New Chapters!

Are you enjoying a great story and want to get an alert or email when a new chapter is posted? Join now for free and follow your favorite stories and authors!  You can even choose to get daily or weekly digest emails instead of getting flooded with an email for each story you follow. 

 

Headstall's Reflections - 73. Chapter 73 Mortality and Legacy
Some more reflections about life...
*****
Mortality
Its flow is strong and steady
This river in which we swim
A force we can't control
Unresponsive to our whim
At times it's crystal clear
Long stretches at a time
'til currents come un-beckoned
Noiseless as a mime
Like a sniper on a rooftop
Who strikes without concern
We're caught up in these whirlpools
And their pull ensures our turn
So we swim with all we have
'til the water again runs clear
And ride the calmer current
Ignoring echoes of our fear
I wish rivers were never-ending
But, their fate is sealed like ours
The fountain of youth is just a myth
Like imagined super powers
With that gentle first plunge
Our tentative wave begins
Innocent ripples gathering flotsam
'til the end, when death washes sins
But I'll swim forward until I can't
Cradling memories of you and me
And I'll search, for us, an island
When I'm finally swept out to sea
Haikus
The skies are alive
Geese calling in confusion
Before the Vees form
Fingers numb quickly
While prying frozen debris
From the full eave trough
One lone yellow leaf
Clings stubbornly to its branch
Refusing to quit
The raccoon's chitter
Announces its annoyance
To the neighborhood
The cat's tail twitches
Body lowered to the ground
The hunt has begun
Cattails turned to fluff
On top of dried yellow stalks
Await the north wind
Legacy
I've been trying
to make a deposit
on the future
Not my future,
but yours, dear ones
For it does not serve me
or you
to accept
the gloom and doom
of a world gone mad
I have to believe
A united planet will awaken
to tackle this nightmare
Soon… before it's too late
I am sorry
For you'll soon be confronted,
unfairly,
with the fight you face
Please know your grandpa cared
and did what little he could
to ensure
your world had a chance
But, dearest children
As much as we, failed custodians,
with hindsight,
try to make corrections,
the task meets skepticism still,
and grows alarmingly
So you and yours must be warriors
who take back the earth
from the brink,
and illustrate
what selfish and destructive
fools we were
to leave you such a shameful legacy
*
Thanks for reading these offerings. Please let me know your thoughts if you can. Cheers... Gary....
Copyright © 2017 Headstall; All Rights Reserved.
7

5
Story Discussion Topic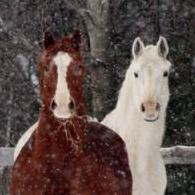 Open Club · 75 members · Last active
A fan club for Headstall to chat about his stories as well as home to CoTT House of Cards Chat Topic
---
Chapter Comments
Newsletter

You probably have a crazy and hectic schedule and find it hard to keep up with everything going on.  We get it, because we feel it too.  Signing up here is a great way to keep in touch and find something relaxing to read when you get a few moments to spare.

Sign Up