Join For Free and Get Notified of New Chapters!

Are you enjoying a great story and want to get an alert or email when a new chapter is posted? Join now for free and follow your favorite stories and authors!  You can even choose to get daily or weekly digest emails instead of getting flooded with an email for each story you follow. 

 

Headstall's Reflections - 20. Chapter 20- Doubled up Rhyming Couplets- Gone Fishing
Pure unadulterated silliness. I blame it on the heat... hope it makes at least someone smile...
Headstall's Reflections
Chapter 20 Gone Fishing
We poets do strive to refine our craft
Found words to us like a drowning man's raft
Some would think us souls quite daft
Fishing for nouns and verbs like gaffed
Maybe we are just a wee bit crazy
The distant reality can be quite hazy
Too tireless we are to be labelled lazy
A verse then a shower, I'll be fresh as a daisy
Throwing my line into the deep
Angling for a phrase to make the strong weep
Trolling the bottom in a thorough sweep
Some I'll throw back and some I'll keep
At the end of the day I'll get my catch
A choice of vowels I'll endeavor to match
It may turn out I'll need a new batch
Back goes my hook so new letters can latch
I know to some of you this sounds silly
But the fact is we poets like to gild the lily
And fish stories often end with a dilly
Why, there was that time I had to free Willy...
Copyright © 2017 Headstall; All Rights Reserved.
10
Story Discussion Topic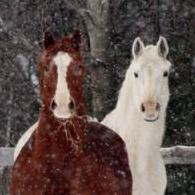 Open Club · 75 members · Last active
A fan club for Headstall to chat about his stories as well as home to CoTT House of Cards Chat Topic
---
Chapter Comments
Newsletter

You probably have a crazy and hectic schedule and find it hard to keep up with everything going on.  We get it, because we feel it too.  Signing up here is a great way to keep in touch and find something relaxing to read when you get a few moments to spare.

Sign Up