Join For Free and Get Notified of New Chapters!

Are you enjoying a great story and want to get an alert or email when a new chapter is posted? Join now for free and follow your favorite stories and authors!  You can even choose to get daily or weekly digest emails instead of getting flooded with an email for each story you follow. 

 
Headstall's Reflections - 44. Chapter 44- I Would
Headstall's Reflections
Chapter 44- I Would
I would, given opportunity and license
Set you on the highest mountaintop
Two feet of living moss for a mattress
And a cloud for your pillow
I would open for you, new vistas
Reveal to you a world
That takes you from your own
For a time
Would that I could
I would offer you an escape
As you follow words
Written on a wind that envelops you
I would gift to you gladly
That which resides in my awareness
My imagination, my soul, my heart
Yours for the taking
I would hope they draw you in
Those pages that expose me
And the people who exist in my mind
Clamoring to be heard
I would give this to you freely
Yours for the taking
If you sink into that mossy bed
And read my musings on a love-filled breeze
Thanks for visiting the mountaintop. I hope it was rewarding in some way.
Copyright © 2017 Headstall; All Rights Reserved.
12
Story Discussion Topic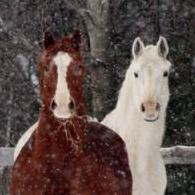 Open Club · 75 members · Last active
A fan club for Headstall to chat about his stories as well as home to CoTT House of Cards Chat Topic
---
Chapter Comments
Newsletter

You probably have a crazy and hectic schedule and find it hard to keep up with everything going on.  We get it, because we feel it too.  Signing up here is a great way to keep in touch and find something relaxing to read when you get a few moments to spare.

Sign Up