Join For Free and Get Notified of New Chapters!

Are you enjoying a great story and want to get an alert or email when a new chapter is posted? Join now for free and follow your favorite stories and authors!  You can even choose to get daily or weekly digest emails instead of getting flooded with an email for each story you follow. 

 

Headstall's Reflections - 18. Chapter 18 Why?
Headstall's Reflections
Chapter 18
In a coffee shop
Two men buying universal java
Just a fucking coffee
I catch your eye and see your disdain
A man's hand on my arm revolts you
Why?
Walmart—he grabs my hand
We are happy—he laughs and bumps my shoulder
Hauls me down an aisle to look at sheets
Your sneering judgement shows
And you move away with a snort of derision
Why?
He kisses my hand over dinner
In our usual secluded corner
My hand for God's sake
Yet you and your wife get up and leave,
Wearing disgust as twin mantles
Why?
Keep that shit to yourselves
Is the unspoken message, time and again
Resilient, we find refuge with our friends
Remove ourselves from intolerant eyes
Subtle or otherwise
Here, there is no why—we are safe
In this place you don't have to look at us
And be offended by our love
We are with family—we should be safe
Yet you follow us, and hunt us down for sport
Like animals
Why?
What is our great sin?
Why is hatred preached over love?
Why can't we all think for ourselves?
Why is any love wrong?
Why could you not see your own twisted evil?
Why?
Rest assured on your way to hell
There is no promised land for you
No ten-fold reward for vindictive slaughter
You proved pitiful, and you were duped
Foolish pawn
We—are never, ever, ever—going away
We are family... and stronger than our enemies, because our strength lies in love... not hate....
Copyright © 2017 Headstall; All Rights Reserved.
17

1
Story Discussion Topic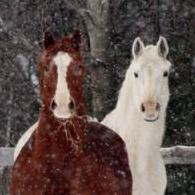 Open Club · 75 members · Last active
A fan club for Headstall to chat about his stories as well as home to CoTT House of Cards Chat Topic
---
Chapter Comments
Newsletter

You probably have a crazy and hectic schedule and find it hard to keep up with everything going on.  We get it, because we feel it too.  Signing up here is a great way to keep in touch and find something relaxing to read when you get a few moments to spare.

Sign Up