Join For Free and Get Notified of New Chapters!

Are you enjoying a great story and want to get an alert or email when a new chapter is posted? Join now for free and follow your favorite stories and authors!  You can even choose to get daily or weekly digest emails instead of getting flooded with an email for each story you follow. 

 

Headstall's Reflections - 25. Chapter 25 Forsake Me Not
Headstall's Reflections
Chapter 25 Forsake Me Not
Forsake me not,
For I am held together by shards of hurts
Accumulated over years
Kept moist by tears
Festered by fears
And cries no one hears
From memory that sears
You know not what you do
When you add your contribution
To the rips in my silk armor
I forgive you your ignorance
It's no fault of yours
That I hide my devastation
Away from the light of day
I only allow myself to think
What I really should say
That I am not strong
And sometimes I feel wrong
Like I do not belong
As I walk through this throng
Sour notes in my song
Forsake me not
In my moments of need
You do not know the power you hold
To unloose the threads of my bindings
No hammer is needed to aid my crumble
Only a slight from you
Will topple me
That's just the way it is
My illusion would be forfeit
And you wouldn't even know it
Because I can't say the words
I keep inside my heart
I won't take the chance
I'd rather fake the dance
Copyright © 2017 Headstall; All Rights Reserved.
11
Story Discussion Topic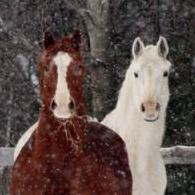 Open Club · 75 members · Last active
A fan club for Headstall to chat about his stories as well as home to CoTT House of Cards Chat Topic
---
Chapter Comments
Newsletter

You probably have a crazy and hectic schedule and find it hard to keep up with everything going on.  We get it, because we feel it too.  Signing up here is a great way to keep in touch and find something relaxing to read when you get a few moments to spare.

Sign Up