Join For Free and Get Notified of New Chapters!

Are you enjoying a great story and want to get an alert or email when a new chapter is posted? Join now for free and follow your favorite stories and authors!  You can even choose to get daily or weekly digest emails instead of getting flooded with an email for each story you follow. 

 

Headstall's Reflections - 1. Chapter 1 The Walk
I went for a walk. Mother Earth cradled me.
Headstall's Reflections
Chapter 1- The Walk
Raw nostrils flare as I pull in chilled air
Walking to placate my oft restless mind
I feel winter lurking in his ancient lair
Hiding behind his vague hunter's blind
Where did warm spring and hot summer go?
Pondering time, earth's sounds calm my soul
It won't be much longer before we greet snow
And one more winter takes its inevitable toll
Another year older, Father Time ticks away
Weddings and funerals and births and deaths
I turn and trudge up where crunchy leaves lay
Some memories intrude and I take pained breaths
This cycle of life, well, it waits for no one
Swinging my legs in a ground eating stride
My futile attempt to outpace what's been done
It's time to let go of old tears I have cried
And hunker down for another frigid season
I've reached the crest of another big hill
I have to believe for every hurt there's a reason
Life gives us challenges that require great will
So spring from your lair and bring on your worst
I still have good fight left in this old frame
For new mountains to climb, I have a great thirst
As long as I'm breathing, I'm winning this game
Thanks for reading, and joining me on my journey.
Copyright © 2017 Headstall; All Rights Reserved.
18

1
Story Discussion Topic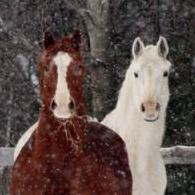 Open Club · 75 members · Last active
A fan club for Headstall to chat about his stories as well as home to CoTT House of Cards Chat Topic
---
Chapter Comments
Newsletter

You probably have a crazy and hectic schedule and find it hard to keep up with everything going on.  We get it, because we feel it too.  Signing up here is a great way to keep in touch and find something relaxing to read when you get a few moments to spare.

Sign Up