Join For Free and Get Notified of New Chapters!

Are you enjoying a great story and want to get an alert or email when a new chapter is posted? Join now for free and follow your favorite stories and authors!  You can even choose to get daily or weekly digest emails instead of getting flooded with an email for each story you follow. 

 

Headstall's Reflections - 74. Chapter 74: Sixty-five
***
Sixty-five
I remember cap guns
That killed imaginary bears
And hockey games
With sharp metal men
Lincoln Logs
And Tiddly Winks
Playing with G. I. Joe
And Raggedy Andy
Times with dolls
To please my six girl cousins
Who lived across the street
On a fantastical farm
With barns and pig pens
And the hen house
Where warm eggs waited
For us
Molasses sandwiches
And bologna ones
With mustard
I remember long days
In the woods
Building forts
And running from hornets
To no avail
So many close calls
That still scare me
Movies that cost a quarter
Westerns and musicals and mysteries
And my tongue stuck
On a dare
To a frozen metal post
I remember heavy phones
And party lines
With Gladys Best listening in
To every call
There were stories from my grandmother
Both of them
And scowls from my father
Both of them
And tears from my mother
Lots of them
I used to share
But happy tears came
With each of my children born
Watching them grow
Each so individual
Each so special
Each so good
There are lifetimes
In my mind
Mine and others
And I have to look back
To keep me moving forward
Because in conclusion
I am a fortunate man
... Happy Birthday to me
*
Thanks for reading an old man's trip down memory lane. I hope you enjoyed it. Cheers... Gary....
Copyright © 2017 Headstall; All Rights Reserved.
4

12
Story Discussion Topic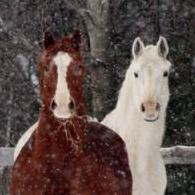 Open Club · 75 members · Last active
A fan club for Headstall to chat about his stories as well as home to CoTT House of Cards Chat Topic
---
Chapter Comments
Newsletter

You probably have a crazy and hectic schedule and find it hard to keep up with everything going on.  We get it, because we feel it too.  Signing up here is a great way to keep in touch and find something relaxing to read when you get a few moments to spare.

Sign Up