Join For Free and Get Notified of New Chapters!

Are you enjoying a great story and want to get an alert or email when a new chapter is posted? Join now for free and follow your favorite stories and authors!  You can even choose to get daily or weekly digest emails instead of getting flooded with an email for each story you follow. 

 
Headstall's Reflections - 52. A Thorn's Kiss
I wrote this early this morning. I wasn't going to post it... I figured one was more than enough. I just changed my mind. In for a penny... feel free to turn away.
Headstall's Reflections
Chapter 52 A Thorn's Kiss
I'm better than this
He lies to himself
While bleeding
From a thorn's kiss
Agony, self-inflicted
And otherwise
He stands bared
With no place to hide
His frailty
Open wounds on display
To be poked and prodded
Letting disappointments
Have their way
On a shell desiccated
By watered-down truths
Clutching at straws
While suffering
Life's claws
He continues to search
For his measure of peace
He doesn't understand
No, he doesn't get it
And never has
Copyright © 2017 Headstall; All Rights Reserved.
13
Story Discussion Topic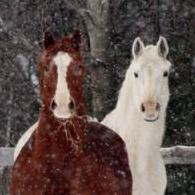 Open Club · 75 members · Last active
A fan club for Headstall to chat about his stories as well as home to CoTT House of Cards Chat Topic
---
Chapter Comments
Newsletter

You probably have a crazy and hectic schedule and find it hard to keep up with everything going on.  We get it, because we feel it too.  Signing up here is a great way to keep in touch and find something relaxing to read when you get a few moments to spare.

Sign Up