Join For Free and Get Notified of New Chapters!

Are you enjoying a great story and want to get an alert or email when a new chapter is posted? Join now for free and follow your favorite stories and authors!  You can even choose to get daily or weekly digest emails instead of getting flooded with an email for each story you follow. 

 

Headstall's Reflections - 77. Chapter 77 Isolated
Sometimes we just need to scream....
                                                                                                                                                                                    ***
Isolated
I tread sun-mottled ground with leaden step
The slow trudging of the time-worn
As water droplets fall on fresh green shoots
Too salty to be nourishment
Shed for reason neither fair nor foul
But proof of feelings still coursing
Within a heart pumping sluggish hope
Should I lie on the bursting earth?
Look up to fabled heavens and beyond
and bemoan my petty sorrows?
Or keep to my upright course
And let sights, sounds, and smells till my soul
While opening new furrows in my mind
Speak up, my isolated friend
Bellow forth if you must, your incandescent rage
Let fly your protestations of an unfair time
No one is listening but the wind
And it is too enthralled by its own power
To hear the silly frustrations of an old fool
Yet, make your noise anyway
Let it be carried forth on untamed currents
For until you are settled beneath it
You share fair claim to this upside-down world
This day is not every day—not even tomorrow
And though you be alone, you can still give voice
Like the eagle who needs announce from above
That he exists and he is a king
*
Thanks for reading. All we can do is cope. Be smart. Stay safe. Cheers!
Copyright © 2017 Headstall; All Rights Reserved.
2

11
Story Discussion Topic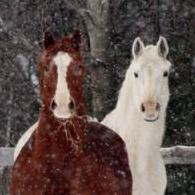 Open Club · 77 members · Last active
A fan club for Headstall to chat about his stories as well as home to CoTT House of Cards Chat Topic
---
Chapter Comments
Newsletter

You probably have a crazy and hectic schedule and find it hard to keep up with everything going on.  We get it, because we feel it too.  Signing up here is a great way to keep in touch and find something relaxing to read when you get a few moments to spare.

Sign Up