Join For Free and Get Notified of New Chapters!

Are you enjoying a great story and want to get an alert or email when a new chapter is posted? Join now for free and follow your favorite stories and authors!  You can even choose to get daily or weekly digest emails instead of getting flooded with an email for each story you follow. 

 

Headstall's Reflections - 84. Chapter 84 The Nature of Nurture
Memories of a time I was needed....
The Nature of Nurture
From the darkness
Light escapes
And I trace your jawline
In Mother Moon's sudden shine
Before I dab the sweat
Beading your fevered brow
It cools with each passing hour
As you breathe in peaceful sleep
The worst is over, my love
And the tenderness I feel
Is overwhelming
To my damaged soul
Sighing quietly, I know
I must live in this moment
For our grains of sand drain
Towards a sun soon to end this respite
And provoke those words
Which will cleave us
But for now
There is just you and me
On sick-dampened sheets
Joined in the ways
Of those who have had good fortune
And share a love of the ages
There is no morn as yet
And there are no decrees
To rend gashes in your heart and mine
So I will stay thankful for this long night
And your child-like need of me
It will be another memory cherished
—and deposited in a bank brimming with them
*
Thanks for reading my little self-indulgence. There is so much time to get lost in old memories. Cheers.
Copyright © 2017 Headstall; All Rights Reserved.
2

13
Story Discussion Topic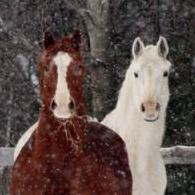 Open Club · 81 members · Last active
A fan club for Headstall to chat about his stories as well as home to CoTT House of Cards Chat Topic
---
Chapter Comments
Newsletter

You probably have a crazy and hectic schedule and find it hard to keep up with everything going on.  We get it, because we feel it too.  Signing up here is a great way to keep in touch and find something relaxing to read when you get a few moments to spare.

Sign Up