Join For Free and Get Notified of New Chapters!

Are you enjoying a great story and want to get an alert or email when a new chapter is posted? Join now for free and follow your favorite stories and authors!  You can even choose to get daily or weekly digest emails instead of getting flooded with an email for each story you follow. 

 

Headstall's Reflections - 2. Chapter 2 Honor Thy Father
Bad dreams of bad memories. More reflections as I look back. We are the sum of our parts....
Reflections
Chapter 2 Honor Thy Father
Hidden terror still abides in me
A mistake to think time sets you free
A child's abuse is my cross to bear
I learned too soon life isn't fair
A mother beaten while at my side
No safe place for me to hide
Boiling hot coffee thrown in her face
How dare she ever forget her place?
Black liquid burned on my face, neck, and arm
Not her fault she couldn't keep me from harm
A loving father on public display
A lie, a creature no plea could sway
You died alone, you piece of crap
Ran out of victims, your life's a wrap
Does anyone ever think of you?
Yeah, it took long enough to get your due
Big strong man you thought you were
You more resembled a worthless curr
Caring more about your shiny things
Cruising around town with the air of kings
Three grown sons who hated your guts
Your legacy's worse than a million cuts
Some say that to forgive is to forget
I hope you're in hell now paying your debt
Beaten senseless because you're too pretty
An irony for me that's the nitty gritty
We left and you moved on to others
My biggest fault was a face like my mother's
I hope she can see you from a place up high
Where never again can you make her cry
Mourning you is something I tried to do
In the end, thank God I never turned into you
When my life ends I have no fear
Memories of me, my kids will hold dear
Honor thy father, speak well his name
Truth is, I envision you a writhing flame
Back in those days you got away with this
I hope now you're enduring a devil's kiss
We may have escaped your controlling clutches
But to this day, we still struggle with our crutches
I guess I'm striking out at something long gone, but that has never really left.
Copyright © 2017 Headstall; All Rights Reserved.
Story Discussion Topic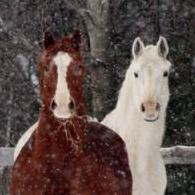 Open Club · 75 members · Last active
A fan club for Headstall to chat about his stories as well as home to CoTT House of Cards Chat Topic
---
Chapter Comments
Newsletter

You probably have a crazy and hectic schedule and find it hard to keep up with everything going on.  We get it, because we feel it too.  Signing up here is a great way to keep in touch and find something relaxing to read when you get a few moments to spare.

Sign Up