Join For Free and Get Notified of New Chapters!

Are you enjoying a great story and want to get an alert or email when a new chapter is posted? Join now for free and follow your favorite stories and authors!  You can even choose to get daily or weekly digest emails instead of getting flooded with an email for each story you follow. 

 

Headstall's Reflections - 35. Chapter 35 Love Will
This came out as is... was tempted, but didn't tinker at all... it is what it is :)
Headstall's Reflections
Chapter 35 Love Will
What I don't know fills the biggest book
Oblivious for a country mile
But there can be volumes in just one look
And there's no mistaking true love's smile
Love will suffer the fires of hell
Dive into Mount Vesuvius
It'll climb a greased pole to ring a bell
And never view us as dubious
Love will chance to drown in rain
And take on dragon-fire for our cause
Endure the most horrendous pain
Even stretch and break some laws
But it need not do any of these
Only hold me when I need
Treat me well and strive to please
Kiss it better when I bleed
It's enough to know it waits for me
Late at night in candle's glow
To prop me up and let me see
We are a river in constant flow
Is there anything more important than love? I don't think so... I hope you enjoy this... romance rules....
Copyright © 2017 Headstall; All Rights Reserved.
10
Story Discussion Topic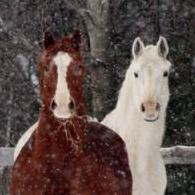 Open Club · 83 members · Last active
A fan club for Headstall to chat about his stories as well as home to CoTT House of Cards Chat Topic
---
Chapter Comments
Newsletter

You probably have a crazy and hectic schedule and find it hard to keep up with everything going on.  We get it, because we feel it too.  Signing up here is a great way to keep in touch and find something relaxing to read when you get a few moments to spare.

Sign Up